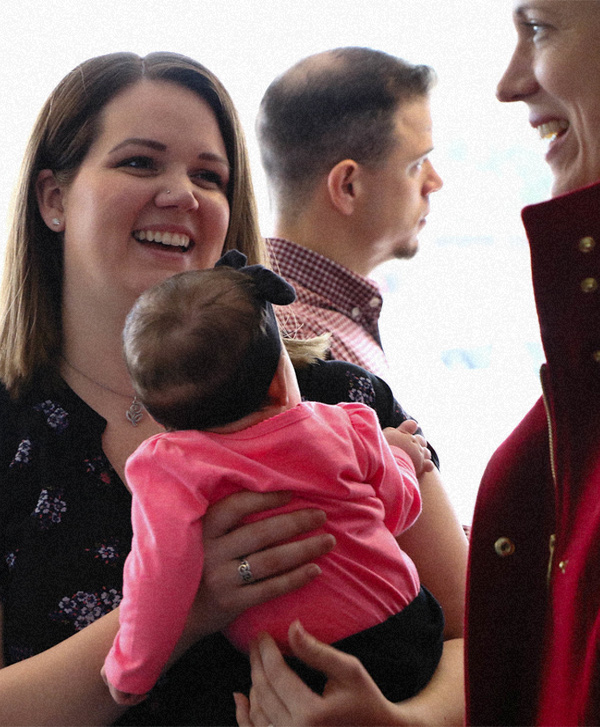 Our Purpose
God crafted you uniquely for His purpose. Our job as a church is to help you experience the freedom to discover that purpose and chase after it with all your heart. We exist to create a path for you to experience God's freedom, live your potential, and make the impact you were created for.
Want to know what we believe? Check out our statement of faith.
Sunday Service Times
9:00am       10:15am       11:45am
At all three services, we have Kids Ministry classes for 4-months old to 5th grade. It's a fun, safe environment that'll let you enjoy the service while your kids have a blast. Follow our Kids Ministry on Facebook,or Instagram: @graceavenuekids
Our Story
It all started with a few families in a living room. Daniel felt God was calling him to start a church. But he wasn't compelled to start it the "cautious" way. The odds were against him starting a San Antonio church in Boerne, in a living room, without the finances or launch team to make it happen. But as people began getting saved and finding their place in the vision of the church, they quickly needed more space.
One year later, they rented out a movie theater. That brought its own set of challenges. Each Sunday involved hours of setup and tear down from a set of committed underdogs. Summer Sundays weren't especially fun for them.
But one theater rental turned into two. Two turned into three. And a year later, the team found themselves renovating a space on Starcrest Road.
One service eventually turned into three. One rented space turned into three. And the story's far from over. God keeps stretching what we think is possible.
Our Pastors

Daniel and Jannelle Villarreal
Daniel's Story
Daniel grew up in church. He went to all the youth groups, camps, and church services you're supposed to. But by the time he was 21, his life was a mess. Though he knew about God, he had never fully encountered Jesus and His grace. Eventually, God got ahold of Daniel's life and radically transformed him.
Since then, Daniel's life has been all about seeing others grow and discover God's grace for themselves. He attended Hillsong College where love for a healthy local church became a passion. He later pastored youth, young adults, lead prayer and usher teams, and pretty much any other ministry opportunity you'll find in the church. He is a voice into the lives of other pastors and leaders. We love having him lead us.
For those interested in such things, he's also a die hard San Antonio Spurs fan and continues to pray that the Houston Texans to get it together.
Jannelle's Story
Jannelle was born in Mexico and left a little piece of her heart there when she moved away. She loves San Antonio – from the people to the culture to the food.
She loves helping people discover and place value on their God-given platform and place of influence. Jannelle believes there's no substitute for living a life centered around the purposes of God.
Aside from Vivienne & Eden, her and Daniel's beautiful daughters, Jannelle's passion is to help empower women to live out their calling from God.
In her little down-time, she enjoys a good Netflix binge. She's still upset with how Gilmore Girls ended.